Track, analyze, and report the data that matters to your business
Information technology has never been so critical to manufacturing, and with increased efficiency demands and complex processes the role of IT in manufacturing operations continues to grow.
Digitronik can help you integrate:
PC-based control systems
Data collection and reporting
Complex recipe creation and management
Order entry and processing logic
Remote logging and monitoring
Data is the key to making the most cost-effective decisions, and we'll give you everything you need to succeed.
Know it all from the comfort of your desk
A distributed process or automated equipment line generates an immense amount of data. Using a SCADA system to track and report data leads to an optimized process, increased OEE, and streamlined operations. An off-the-shelf SCADA or MES package can be customized to give you the right information, in the right format, where and when you need it. Our developers will even extend an existing platform to provide functionality beyond what comes in the box.
We give you the power to optimize your plant's productivity
---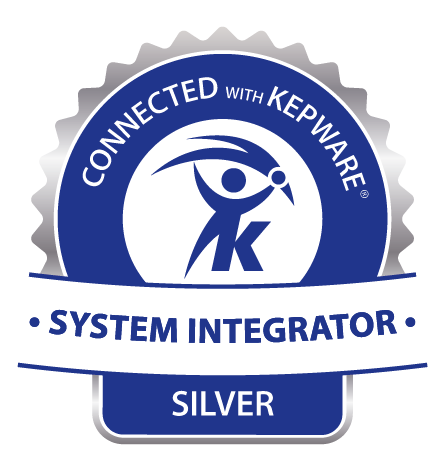 Digitronik is an official Kepware System Integrator
Kepware's products help our customers unlock the power of data collection and analysis. As a silver-level system integrator, we have Kepware application experience and meet Kepware's product training qualifications.
Check out Kepware.com for more information
---
SCADA Platforms
Inductive Automation Ignition
Indusoft Web Studio
Wonderware
Siemens SIMATIC WinCC
GE Proficy iFIX
PC Frameworks and Languages
Microsoft C# .NET and VB.NET
Automated Solutions ASComm.NET
National Instruments LabVIEW
Modbus, SLIP, CAN protocols
C/C++, Visual Basic 6, Java, Python, Ruby, Delphi, and more
Information Technology
Kepware ClientAce and Kepserver OPC stack
XLReporter
MySQL and MSSQL databases
---
Past Projects
End-of-line Test Data Collection and Reporting
Engineering Objective Collect and report process data for medical device assembly end-of-line test cell
Business Objective Provide searchable database to make test results available for analysis and future process optimization
Challenges
Collect and display large amounts of data in a readable form, with charting for process data
Integrate XLReporter package with Allen-Bradley RSLinx OPC server
Configure test events to automatically generate discrete reports for each part upon test completion
Store all process data in an MSSQL database for future retrieval via interactive Excel sheet
Throttle Position Sensor Calibration
Engineering Objective Integrate embedded chip calibration into throttle body assembly line
Business Objective Minimize total cycle time and provide intuitive process feedback for the lean cell operator
Challenges
Merge new calibration functionality into old code
Certify tray loaders attached to many different types of equipment
Apply software engineering best practices to debug and enhance new calibration code
Implement robust state control and fault handling